Santi is a velcro baby. This is so because he is with me everywhere I go. (Hey, it rhymes!)
As Pinoys say, "
parating nakadikit sa mommy
"! It is his preference. I did not train him to be that way. When I look back, after his birth - he'd cry and turn red when placed on the bassinet. Even the nurses commented that he cried the loudest among the lot.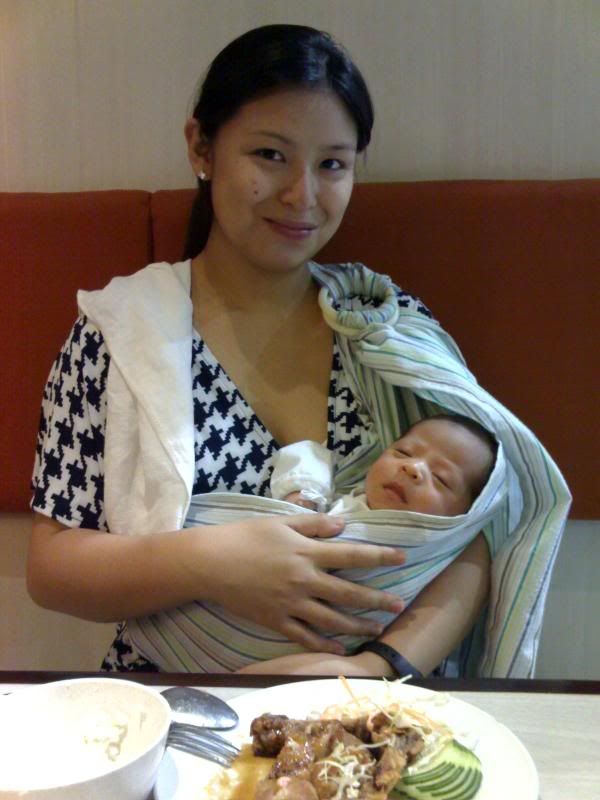 I remember this clearly because we roomed him in despite my CS operation.
I honestly have no words to describe those first nights in the hospital. M and I were new parents who did not have a clue about pacifying a hysterical baby. They didn't teach that in birth class! (Now that I think about it, maybe they should start offering a course
on how to take care of extra challenging babies) To give you an idea though..it was the most exhausting and exasperating nights..I guess this served as a sign of 'what's to come!'
And so it began -> co-sleeping with my baby. Only this and breastfeeding calmed him. It happened so naturally as if these were the only options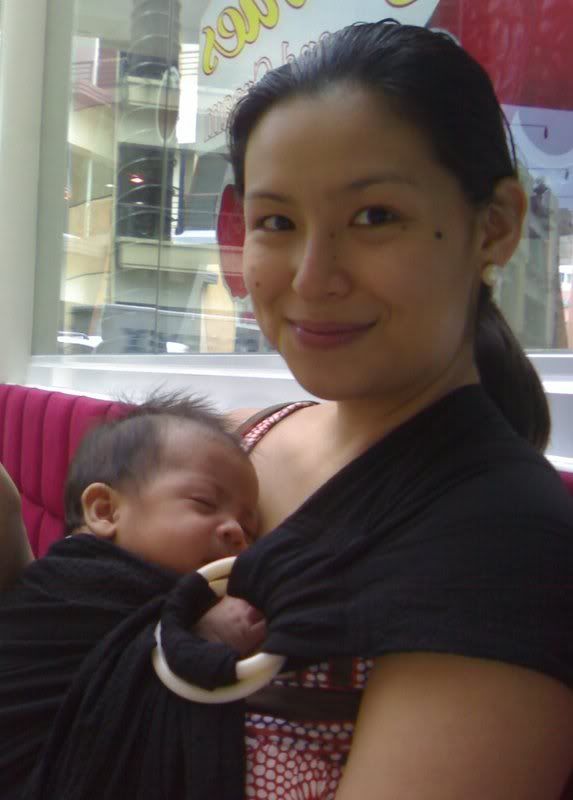 for me. I really had no idea about attachment parenting until after.
The next best thing is... babywearing!
I have been babywearing since Santi was 10 days old. Why did I wait 10 days? Well, because of my CS operation I could not leave the house right away. But hard headed me left anyway after 10 days (my ob told me to stay at home for 4 weeks) for a personal demo from Jen Tan of next9.org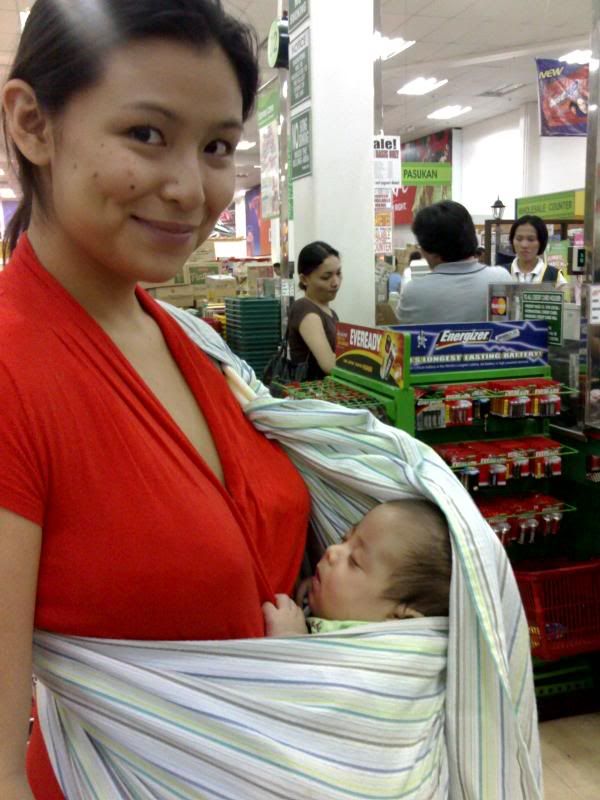 So here are some photos of mummy me babywearing Santi in various locations: at home, in my favorite Japanese resto, Cibo, Haagen Dazs!, the grocery, at a party, and yes - even at the beach. To other mummies out there...happy slinging! They make happy velcro babies :)